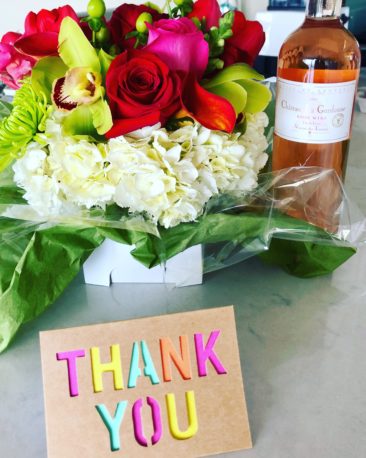 Laura and I have so much to be thankful for over the last 18+ years we have been selling real estate here in the South Bay! We love all our clients and the referrals they send us. We never take your referrals for granted and always look forward to providing concierge level service to those people you entrust with our names! We have connected past referrals in all sorts of areas – not just here in the South Bay. This past year in fact, we had referral business in Ojai, San Clemente, Laguna Hills and Northern California! We have a large networking sphere, so we can accommodate most of your real estate needs in state or out of state!!
We hope you consider Laura and I for all your real estate needs in 2019! Many of you already know to call us if you need any sort of home fix up help – we are happy to share our vast network of resources such as painters, electricians, handymen, landscapers, stagers, plumbers, etc. Just give us a call or a text! We even share recipes!!
With all this talk of gratefulness – I need to share how happy we were to receive this lovely bouquet and wine today from a grateful client! That really makes our day! Thank you to our client who will be happy in their new home!!
Sincerely, Kelly & Laura